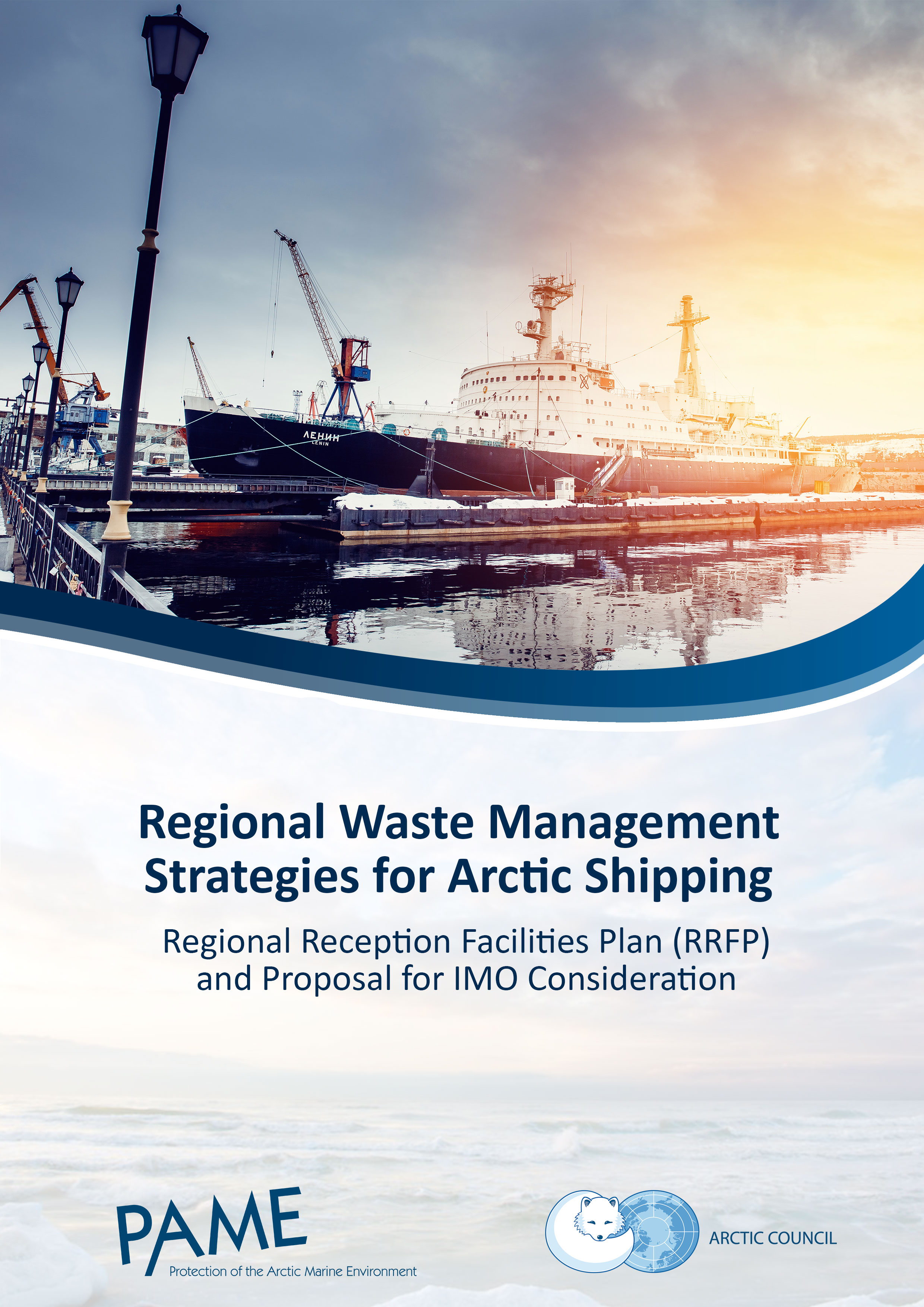 According to PAME's AMSA II(D) 2014 report, "Projected increases in Arctic shipping, especially in the tourism, fishing, energy and mining sectors, means that increased quantities of ship-generated waste will be generated and transported onboard ships travelling through the Arctic waters with an attendant increase in risk of pollution and discharges to the marine environment."
Due to the unique Arctic marine environment, which is both environmentally sensitive and remote, compliance with MARPOL requirements as shipping increases in the future is imperative. One such requirement for Arctic port states is to ensure the provision of adequate port reception facilities (PRF) for certain ship generated waste, long recognized as a key element in MARPOL for the prevention of pollution from ships.
Additionally, Polar Code amendments to MARPOL Annexes entered into force starting in January 2017. Polar Code Amendments to MARPOL will challenge shipboard waste management due to discharge restrictions of operational waste in Arctic waters. All port States, including Arctic port States, under existing provisions in the MARPOL Annexes, must ensure the provision of adequate port reception facilities (PRF) for ship-generated waste. In order to meet this challenge PAME agreed that one approach to addressing PRF requirements in MARPOL for Arctic ports would be to consider the concept of regional agreements for waste management and reception of MARPOL wastes at ports in Arctic and near-Arctic areas.
Regional waste management strategies may help solve some of the challenges unique to Arctic shipping while meeting the spirit, if not the letter, of MARPOL in the Arctic. In 2014, PAME established a regional reception facilities expert group (RRF-EG). The RRF-EG presented their work plan and terms of reference (ToR) at PAME (II) 2014 and the project was subsequently included in PAME's Work Plan (2015-2017) as approved by the SAOs.
This paper is a final report of the RRF-EG, having completed their work for this project under the ToR and presented the final report at PAME II 2016 that included a Regional Reception Facilities Plan (RRFP) based on existing IMO guidance. This document includes path forward, with approval of AC SAOs, for Arctic Council countries, through their IMO Delegations, to bring this work to the attention of IMO's Marine Environment Protection Committee (MEPC) for consideration.