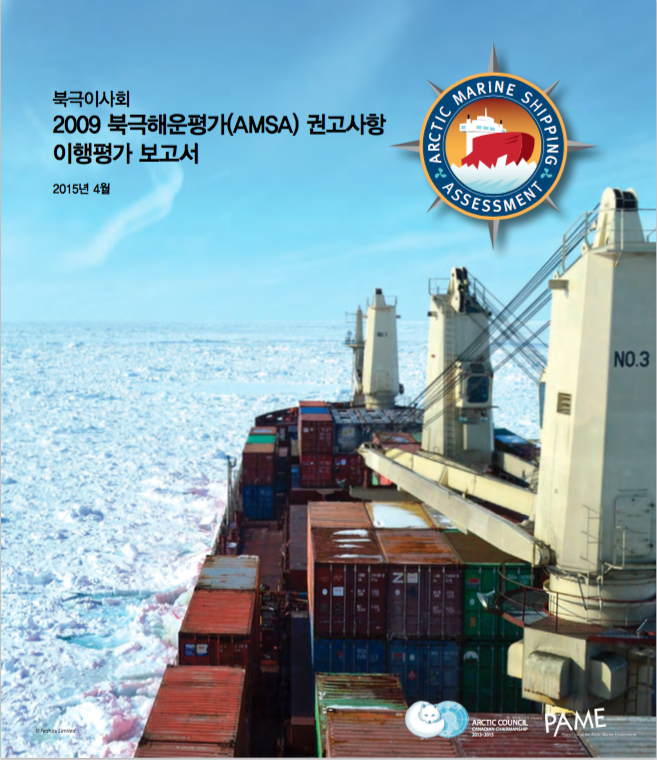 The Korean Maritime Institute (KMI) has translated into Korean the 2015 Progress Report on Implementation of the 2009 Arctic Marine Shipping Assessment (AMSA) Report Recommendations which is the third biennial effort by the Arctic Council's Working Group on the Protection of the Arctic Marine Environment to document and track progress in implementing the 17 recommendations in the AMSA Report approved by Arctic Council Ministers.
This translation contributes to increased awareness and outreach of tracking the progress of Arctic shipping related initiatives within the Arctic Council and demonstrates increased collaborative efforts by PAME with an Arctic Council observer state.
Click here to download the document.