The co-leads of PAME's Shipping Expert Group took part in a communication seminar in Korea in December. The seminar between PAME and Korean experts took place as a part of the 2016 Arctic Partnership Week at the Korea Maritime Institute in Busan.

PAME's shipping expert group is co-led by USA and Canada. Peter Oppenheimer (NOAA) and Drummond Fraser (Transport Canada) presented PAME's work in Korea and took part in discussions on related topics.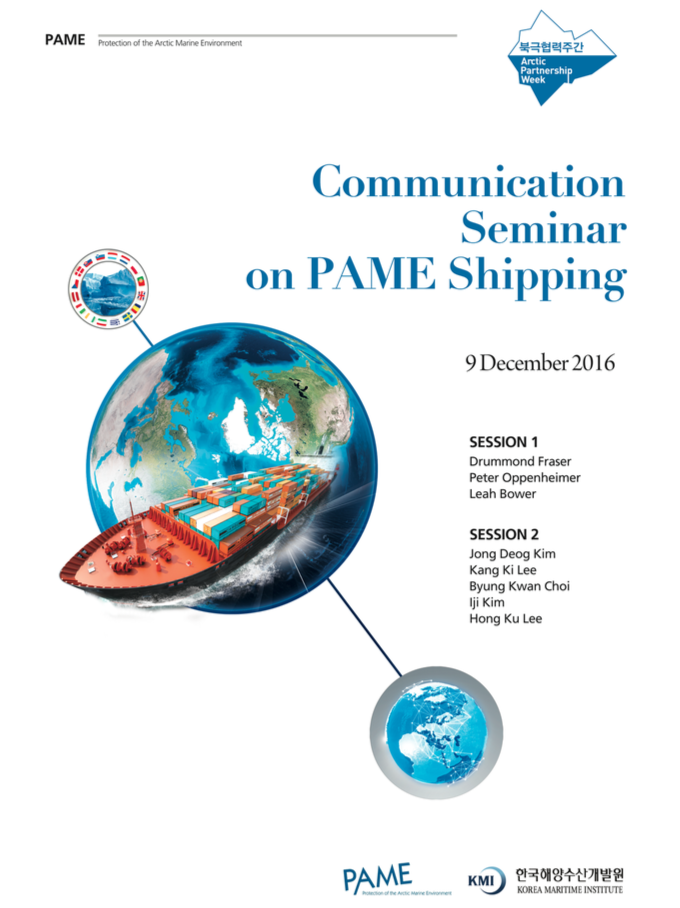 The PAME presentation included an overview of PAME's shipping related work in recent years and next steps, including a presentation on the Arctic Ship Traffic Data project.

Click here to download the presentation.


Click here to download the Seminar report.