The Arctic Council's Arctic Marine Strategic Plan 2015-2025 (AMSP) provides a framework to guide its actions to protect Arctic marine and coastal ecosystems and to promote sustainable development.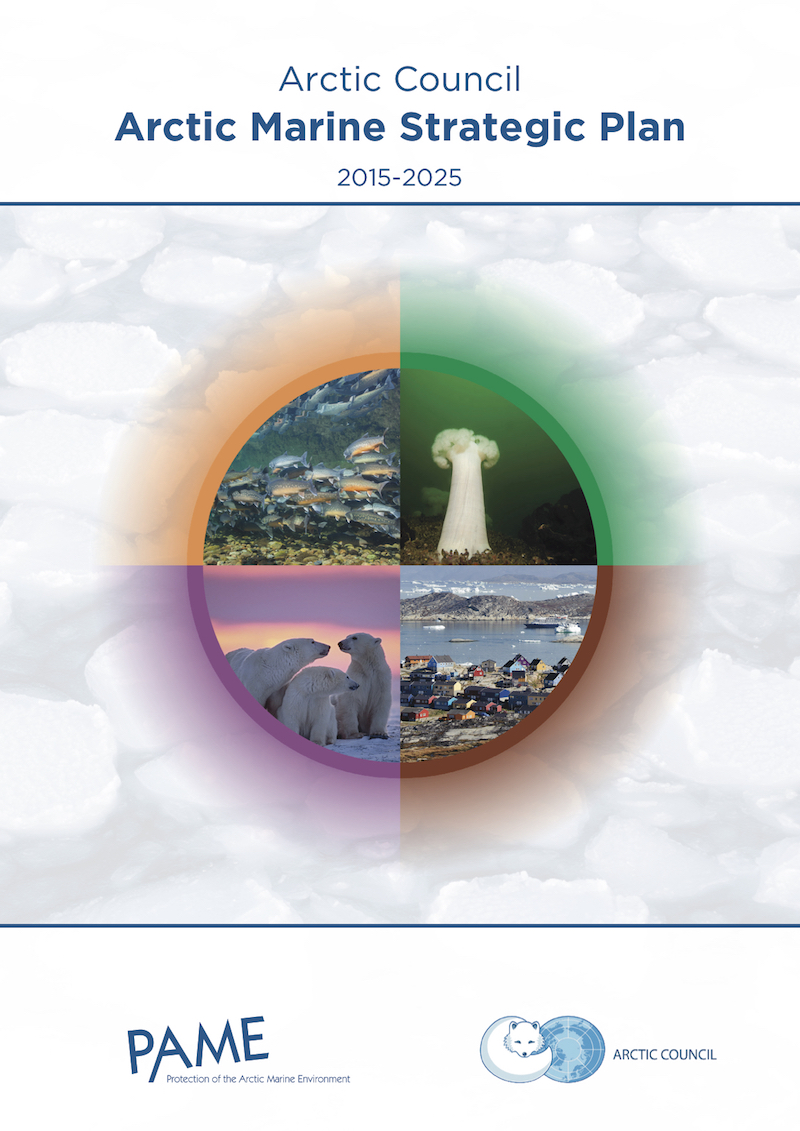 The AMSP articulates how the Arctic Council can increase its understanding of the impacts of human activities, climate change and ocean acidification. The AMSP recognizes the importance of acquiring a better understanding of Arctic change so that actions can be taken that allow Arctic inhabitants, including Arctic indigenous peoples to further adapt to the change. The strategic actions identified in the AMSP will guide the work of the Arctic Council and its subsidiary bodies in the coming decade.

The AMSP 2015-2025 was approved in April 2015 at the 9th ministerial meeting in Iqaluit, Canada.

The goals of the 2015-2025 Arctic Marine Strategic Plan are to:


Goal 1: Improve knowledge of the Arctic marine environment, and continue to monitor and assess current and future impacts on Arctic marine ecosystems.


Goal 2: Conserve and protect ecosystem function and marine biodiversity to enhance resilience and the provision of ecosystem services.


Goal 3: Promote safe and sustainable use of the marine environment, taking into account cumulative environmental impacts.


Goal 4: Enhance the economic, social and cultural well-being of Arctic inhabitants, including Arctic indigenous peoples and strengthen their capacity to adapt to changes in the Arctic marine environment.
Click here to download the AMSP 2015-2025.
AMSP - Implementation Plan
AMSP - Communication Plan
The aim of the Implementation Plan for the AMSP 2015-2025 forty strategic actions is to provide a structured approach that tracks follow-up activities (new and ongoing) over the next 10 years among the Arctic Council working groups with overall guidance from the SAOs.

Click to download.


The 2015 Arctic Marine Strategic Plan calls for the development of a communication plan to support the understanding and involvement in the implementation of the Strategic plan.

Click to download.