Day 1: June 3rd
Day 2: June 4th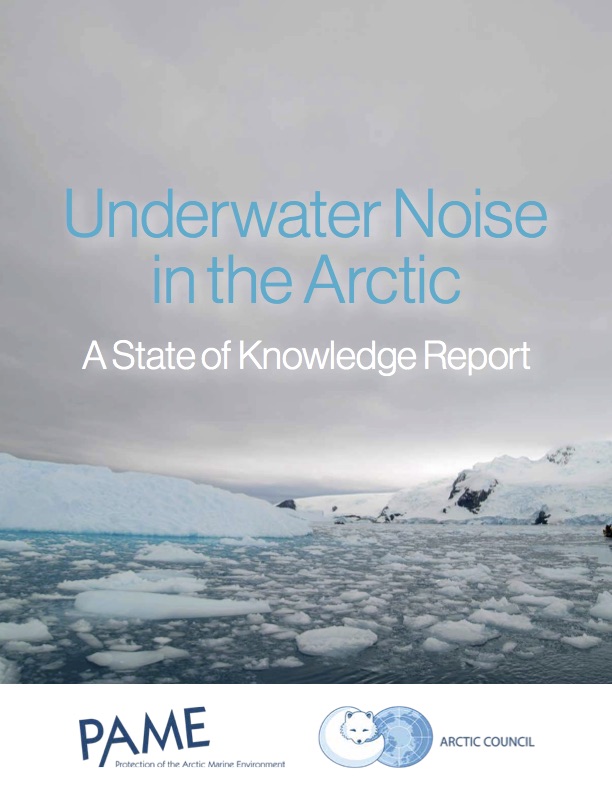 The Arctic region is a unique environment when it comes to underwater noise and the potential impacts that increasing noise levels could have on animals in the Arctic. There are a number of factors which contribute to its uniqueness compared to non-Arctic waters, including the sources of ambient sound, and how ice cover can affect sound propagation properties.

The Arctic is also home to a number of endemic marine species, many for which the making, hearing, and processing of sounds serve critical biological functions, including communication, foraging, navigation, and predator-avoidance. Most importantly, the culture and livelihoods of Indigenous Peoples in the Arctic depend on the continued health of marine mammals, to a greater degree than in other regions of the world.

The issue of underwater noise and its effect on marine biodiversity has received increasing attention, with recognition by international and regional agencies, commissions and organisations. These include the Convention of Migratory Species (CMS), the Convention on Biological Diversity (CBD), the International Whaling Commission (IWC), the International Union for Conservation of Nature (IUCN), the International Maritime organization (IMO), the United Nations General Assembly (UNGA) and United Nations Convention on the Law of the Sea (UNCLOS), the European Parliament and European Union, the OSPAR Convention for the Protection of the Marine Environment of the North-East Atlantic and the Convention on the Protection of the Marine Environment of the Baltic Sea Area (HELCOM).

Internationally, work is currently underway in numerous fora to better understand the impacts and identify ways to mitigate the effects of underwater noise, including at the IMO, IWC, and at the United Nations more generally. In the 2009 Arctic Marine Shipping Assessment (AMSA) PAME first identified the issue of underwater noise as one which required further focus in the Arctic context, finding that "sound is of vital biological importance to most, if not all, marine vertebrates and anthropogenic noise produced through shipping can have various adverse effects on Arctic species." PAME subsequently recommended that Arctic States engage with relevant international organisations to further assess the effects of ship noise on marine mammals, and to consider developing and implementing mitigation strategies.

Due to the recent activities on this topic, PAME decided to complete this State of Knowledge Review on Underwater Noise in the Arctic in order to get a baseline understanding of underwater noise in Arctic regions, including ambient sound levels, underwater noise created by anthropogenic activities, and impacts of underwater noise on marine life, including marine mammals, fish, and invertebrates.

This report is intended to be used as an overview of the current scientific knowledge on underwater noise in the Arctic. However, in the undertaking of this work, it has become clear that there are many gaps in this knowledge which, if addressed, could lead to a more comprehensive understanding of the effects of underwater noise on species of interest. That being said, this review will serve as a useful basis for which to consider where to focus future work and resources in both studying the issue of underwater noise in the Arctic context and in considering possible approaches in terms for mitigation strategies in reducing the effects or impacts of underwater noise on the Arctic marine environment and marine species.

Underwater Noise in the Arctic - A state of Knowledge Report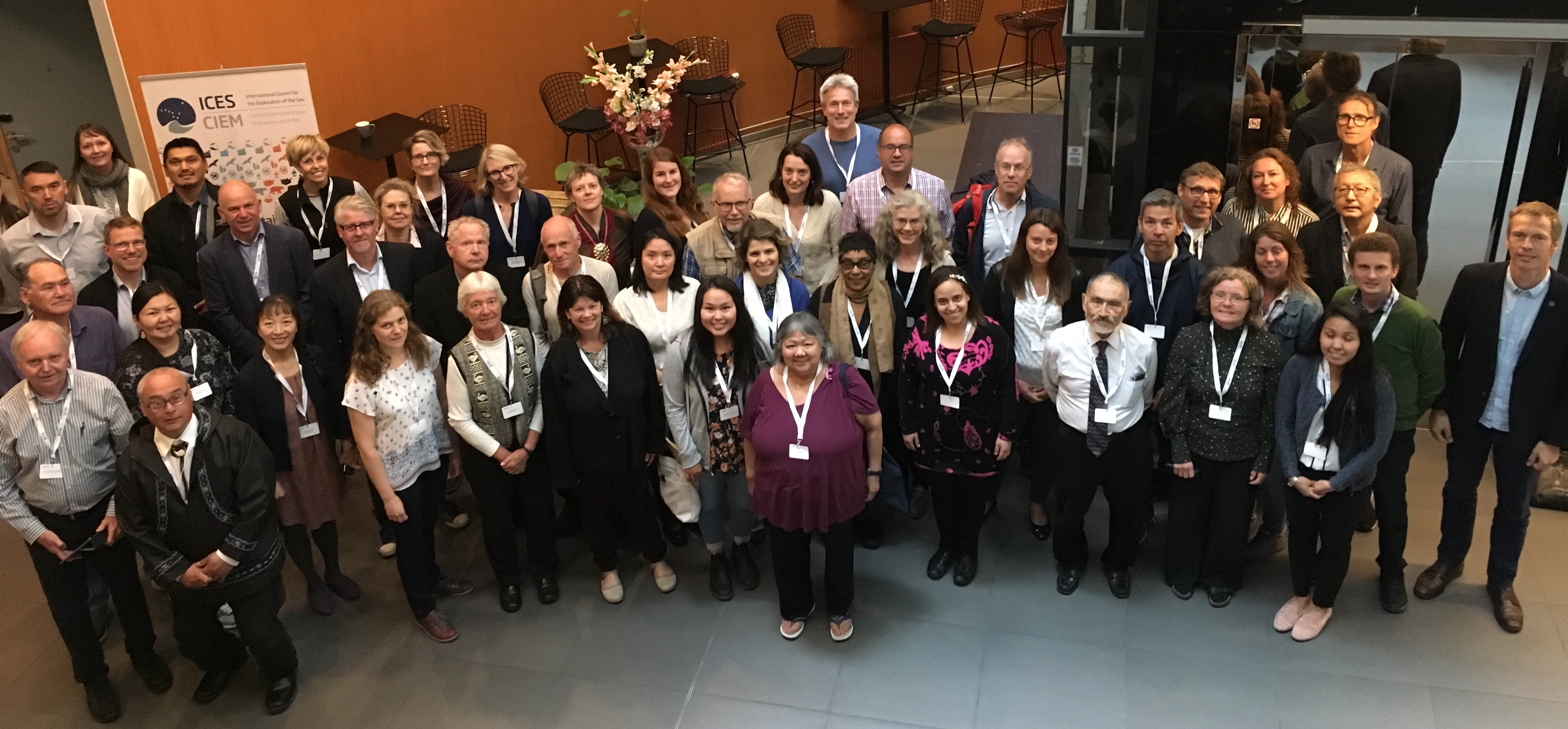 Second International Science and Policy Conference on:
Implementation of the Ecosystem Approach
to Management in the Arctic:
Integrating information at different scales in the framework of EA implementation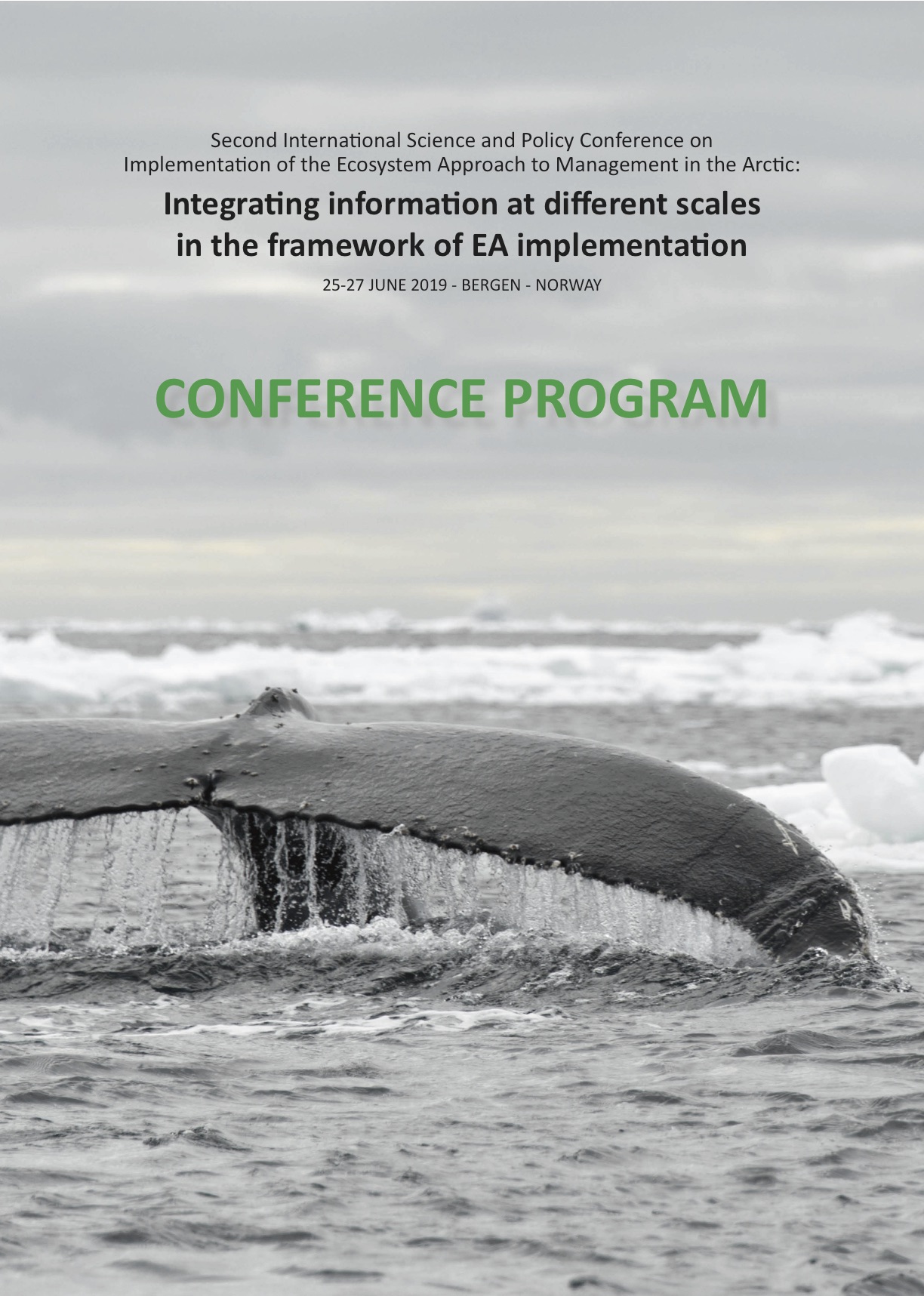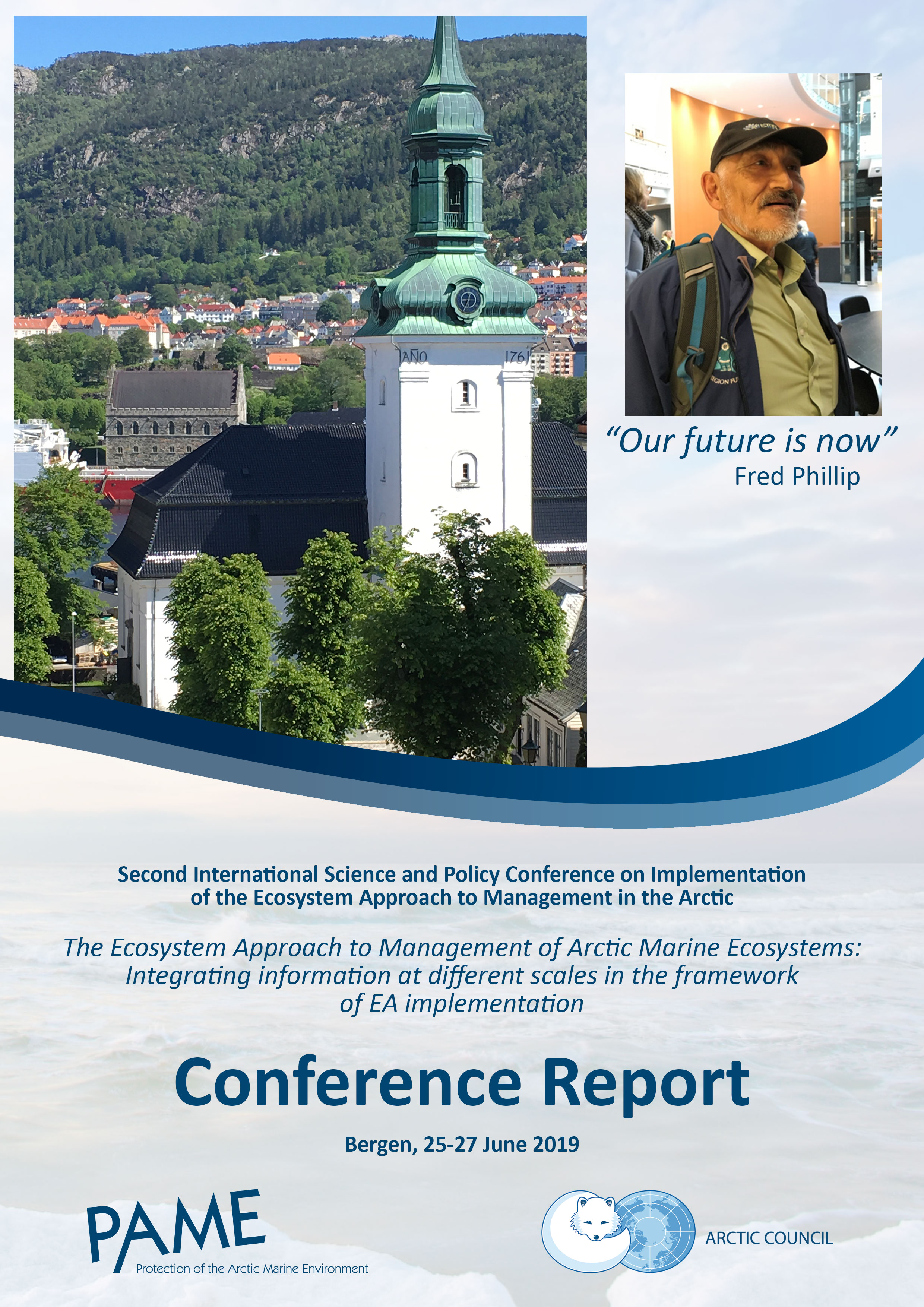 Where:
Bergen, Norway
When:
25-27 June
Program:
Download
(24. June - final version)
The Ecosystem Approach to Management (EA) is a widely adopted management principle that requires integrated management across sectors of human activities to achieve sustainable use of natural resources while maintaining the integrity of the ecosystem. The EA approach has been acknowledged, defined and adopted by the Arctic states working under the Arctic Council. In 2013 (Kiruna Declaration), the Arctic Council agreed that there was a need for periodic reviews of EA implementation in the Arctic to exchange information on integrated assessment and management experiences. A first international conference was held in Fairbanks, Alaska, in August 2016 to review status of EA implementation. A second Arctic EA conference will be held in Bergen, Norway, in early summer 2019.
Large Marine Ecosystems (LMEs) have been recognized as appropriate scale and units to apply the EA to management of the Arctic marine and coastal environment, with due recognition of their open boundaries and the need to integrate information and management across different scales within and beyond an LME. The second conference to review EA implementation in the Arctic will focus on the scale integration issue. Scale integration in the context of EA implementation applies equally to the natural and social sciences that provide the knowledge base for decisions (e.g. through Integrated Ecosystem Assessment), and the management structures and processes where management decisions are made. Local and Traditional Knowledge (LTK) provides equally important information and insight about scale integration, EA implementation and management. LTK will be an element of all topics and discussions during the Conference.
Program with abstracts and links to presentations.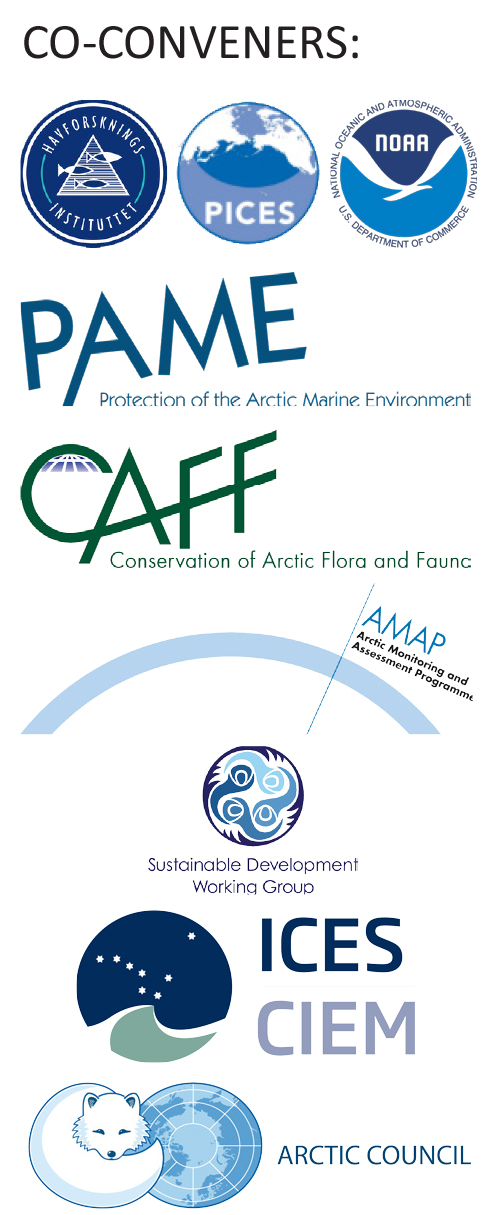 Presentations:


Background documents:

EA Guidelines (2019)
EA Status of implementation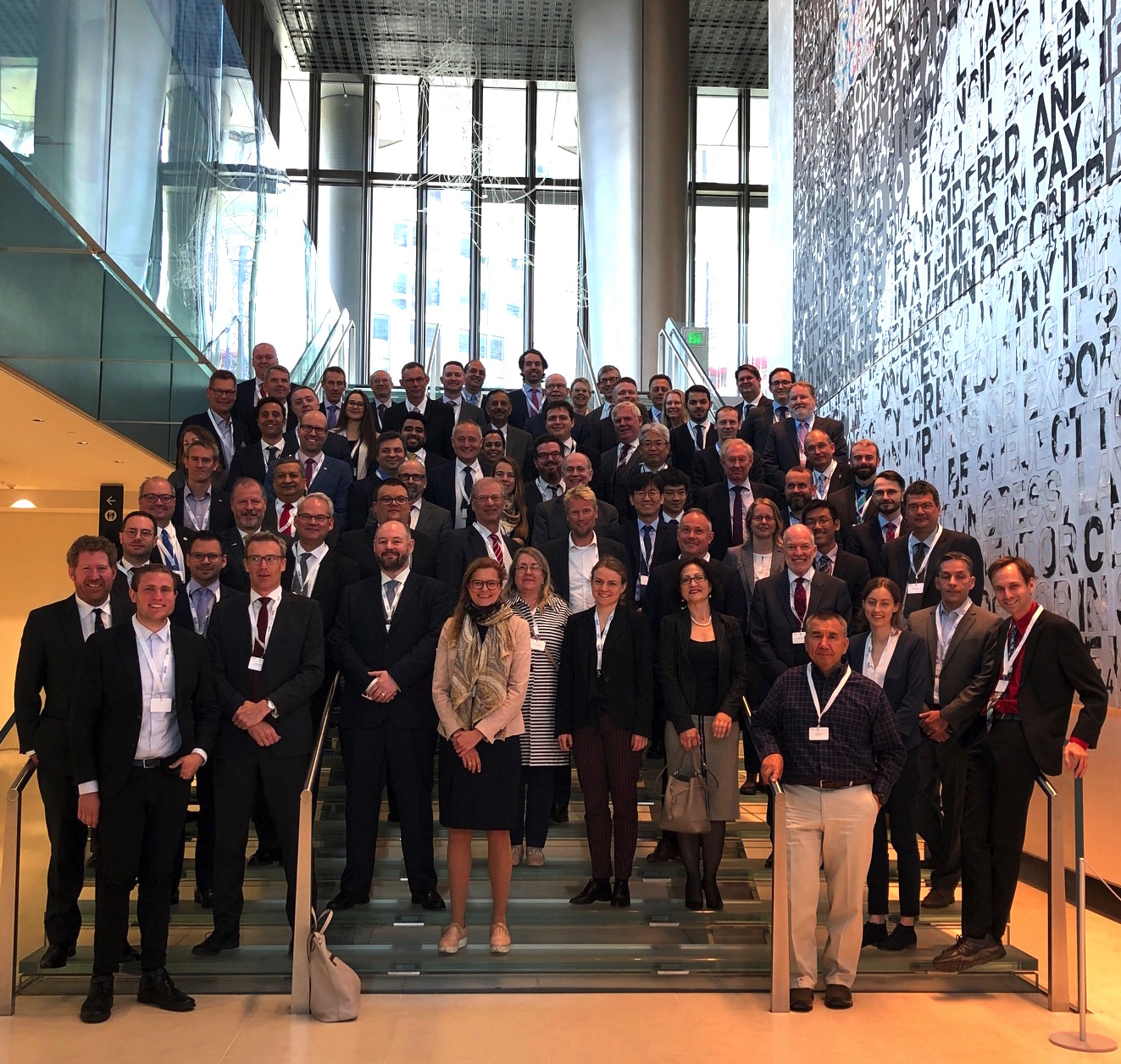 The third meeting of the Arctic Council's Arctic Shipping Best Practice Information Forum took place on June 3-4 2019 at the Embassy of the United States, London.
The purpose of the Forum is to support effective implementation of the IMO Polar Code by making publicly available on a dedicated web portal information relevant to all those involved in safe and environmentally sound Arctic shipping, including shipowners/operators, regulators, classification societies, marine insurers, and indigenous and local communities.
Forum's web-portal:
www.arcticshippingforum.is
The Forum places particular emphasis on collecting information of use to Maritime Administrations and/or Recognized Organizations in issuing Polar Ship Certificates and conducting Operational Assessments, as well as information to be used by the shipowners and operators in developing Polar Water Operational Manuals.
More information on the Forum.
---
Third Forum meeting documents:
- Meeting summary
- Meeting agenda
- Meeting focus document
- List of participants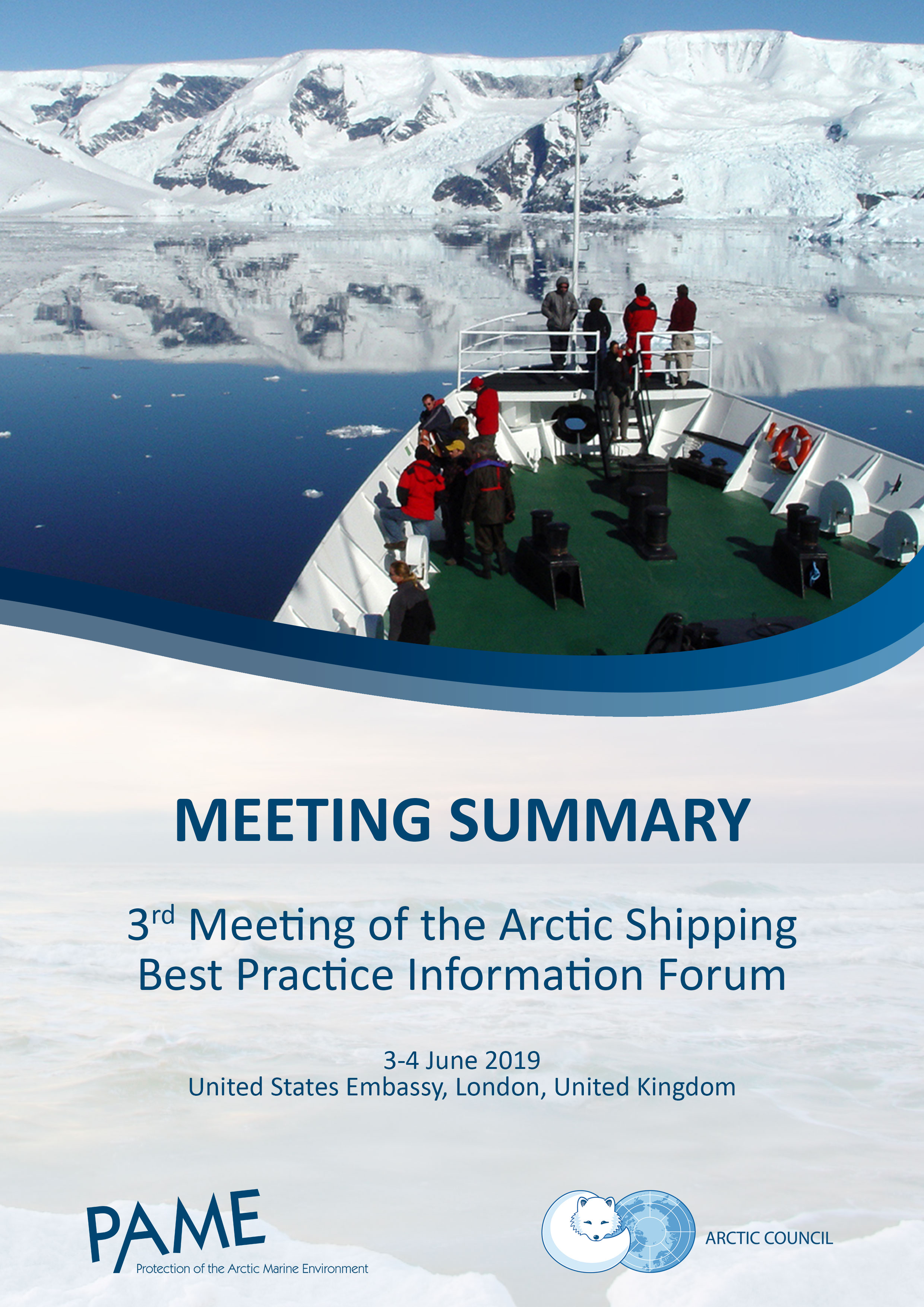 - Information paper co-sponsored by all Arctic Council Member States submitted to IMO's Maritime Safety Committee (MSC 101), to be held 5 June to 14 June 2019, to introduce the Arctic Shipping Best Practice Information Forum and its web portal.
- Press release from the meeting

Presentations:
---
Photos
Photos from the third meeting.
th
of February was set aside for pre-meetings of the PAME expert groups.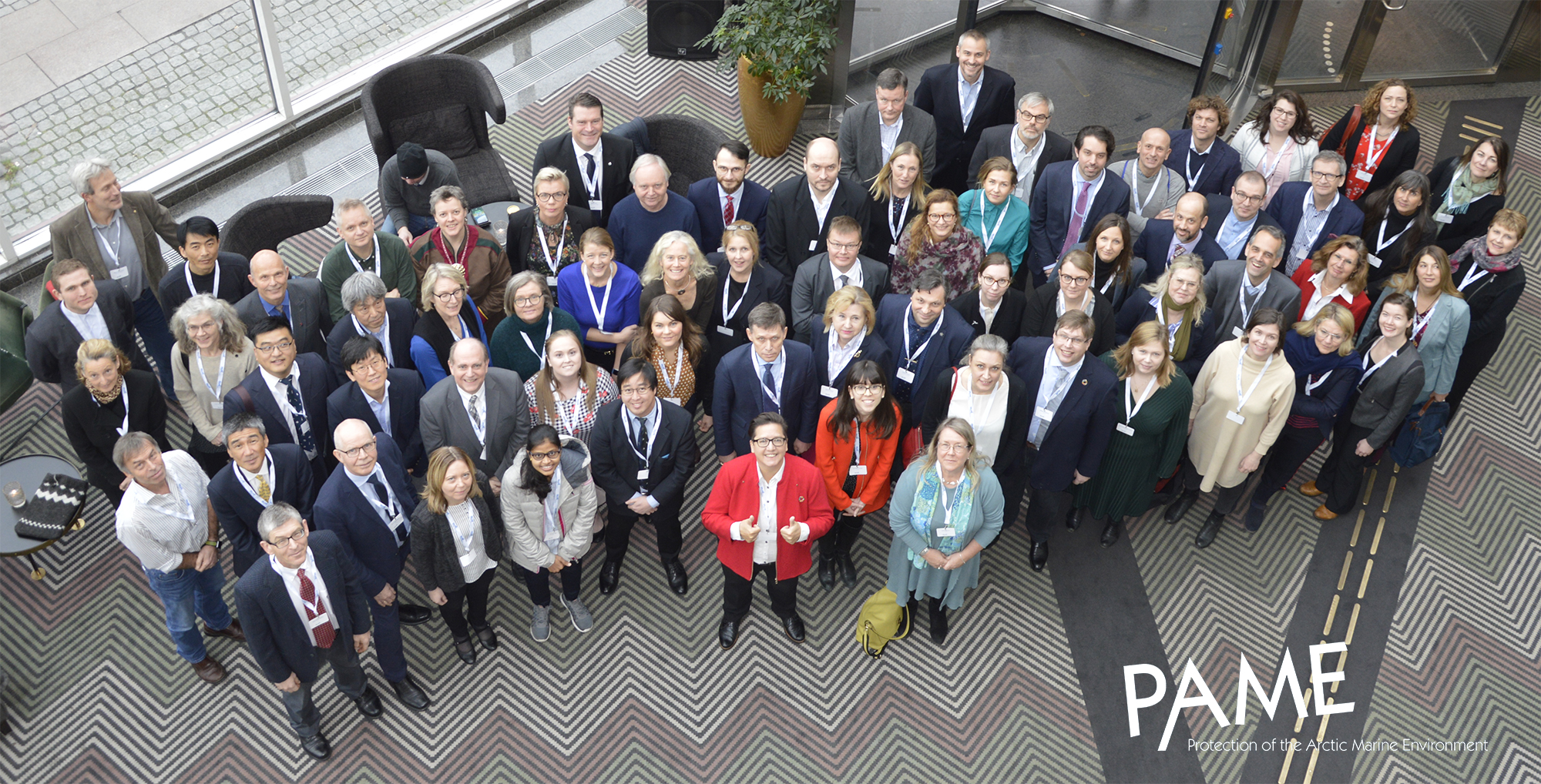 ---